Nvidia Omniverse the real-time collaboration and world simulation engine, recently released support for XR features through the new Omniverse XR Beta app. The XR Beta app allows users to harness both VR and AR RTX toolsets.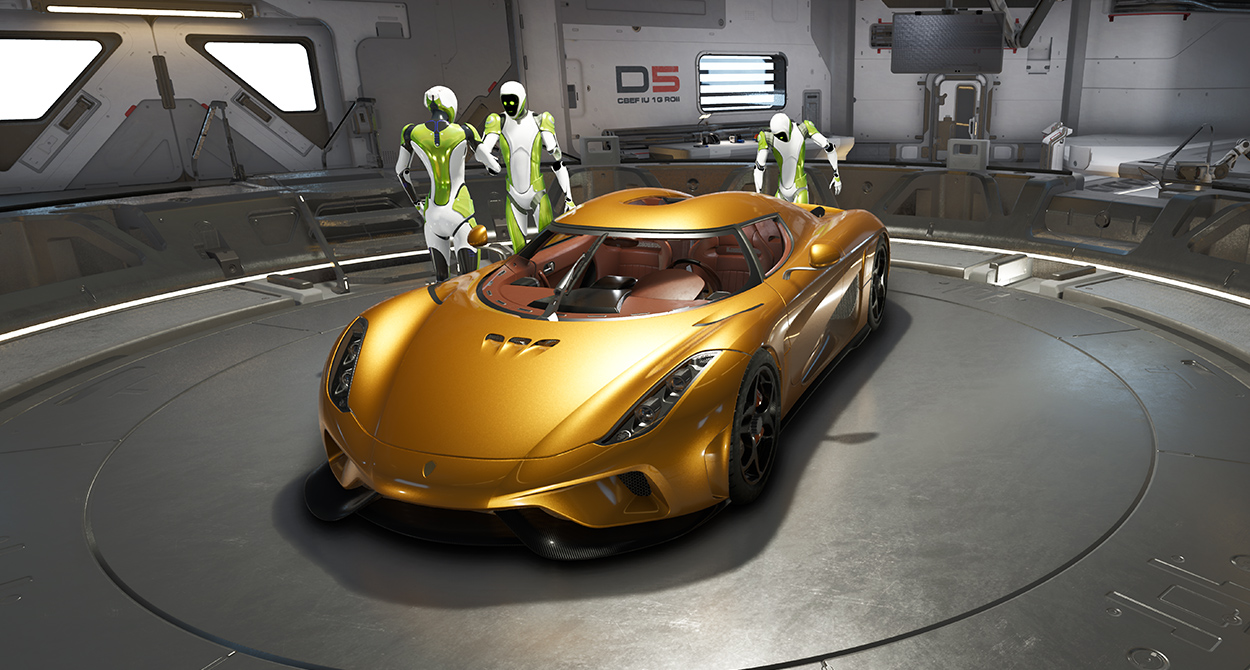 Ray-Traced Virtual Reality
Nvidia Omnivers's virtual reality is described to be the first full-fidelity, fully ray traced VR. Allowing users to review complex USD file scenes with tens of millions of polygons from within VR without any resolution loss. Omniverse XR is able to do this due to it's fully ray traced and real-time pipeline, where no pre-processing or compiling is required.
Although that isn't to say it's lightweight or any kind of easy task on the computing side. See below the minimum required hardware specifications:
| | |
| --- | --- |
| Minimum | |
| CPU Model | Intel i9 AMD Ryzen |
| CPU Cores | 8Cores |
| RAM | 64GB |
| Storage | 512GB SSD |
| GPU Model | NVIDIA GeForce RTX 3080 Ti NVIDIA RTX A6000 |
| VRAM | 12GB |
| | |
| --- | --- |
| Recommended | |
| CPU Model | Intel i9 12th Generation AMD Ryzen Threadripper 3rd Generation |
| CPU Cores | 16Cores |
| RAM | 64GB |
| Storage | 512GB M.2 SSD |
| GPU Model | 2x GeForce RTX 3090 2x NVIDIA RTX A6000 |
| VRAM | 24GB |
Foveated Rendering
Although to aid in performance, Omniverse XR has built in static foveated rendering, which in basic is a method of VR rendering where the centre of the lens are rendered at 100% resolution with the maximum amount of rays, whilst the peripheral vision is rendered at a lower quality. A specific rendering method developed for real-time ray-tracing VR.
Nvidia Omniverse XR Set-up
Currently Nvidia Omniverse XR Beta works through the Steam VR app and the Omniverse app itself currently only supports the Oculus Quest 2 and HTC Vive headsets.
Here's our set-up for the Quest 2:
Download SteamVR
Download Oculus desktop app (Oculus Developer Hub can be installed for additional headset monitoring but not essential)
Connect head-set through Link cable (AirLink not supported)
Go to Settings > General > Activate "Unknown Sources" option
Download Nvidia Omniverse Launcher
Install XR BETA app
Inside XR Beta open your .USD scene
Configure VR settings
Click the VR icon within the viewport to start sending graphics to your headset.
Download Nvidia Omniverse XR Beta
You can download the Nvidia Omniverse XR Beta through the Omniverse launcher app here.